The Botanic Garden's Exploratorium was designed and curated by the Botanic Garden Student Educators (BoGSEs) 
We believe in the power of storytelling to foster empathy and build relationships. At the heart of this exhibit is also a belief in children and their incredible curiosity and desire to play, learn, and explore. In our highly compartmentalized society, it can be easy to forget that the trees, plants and animals around us are just as important to us as our families and friends. The Exploratorium is a small contribution to increasing a felt sense of belonging and interconnection with the natural world at a young age through centering storytelling, exploration, relationships, and play!
See full map of activity locations below!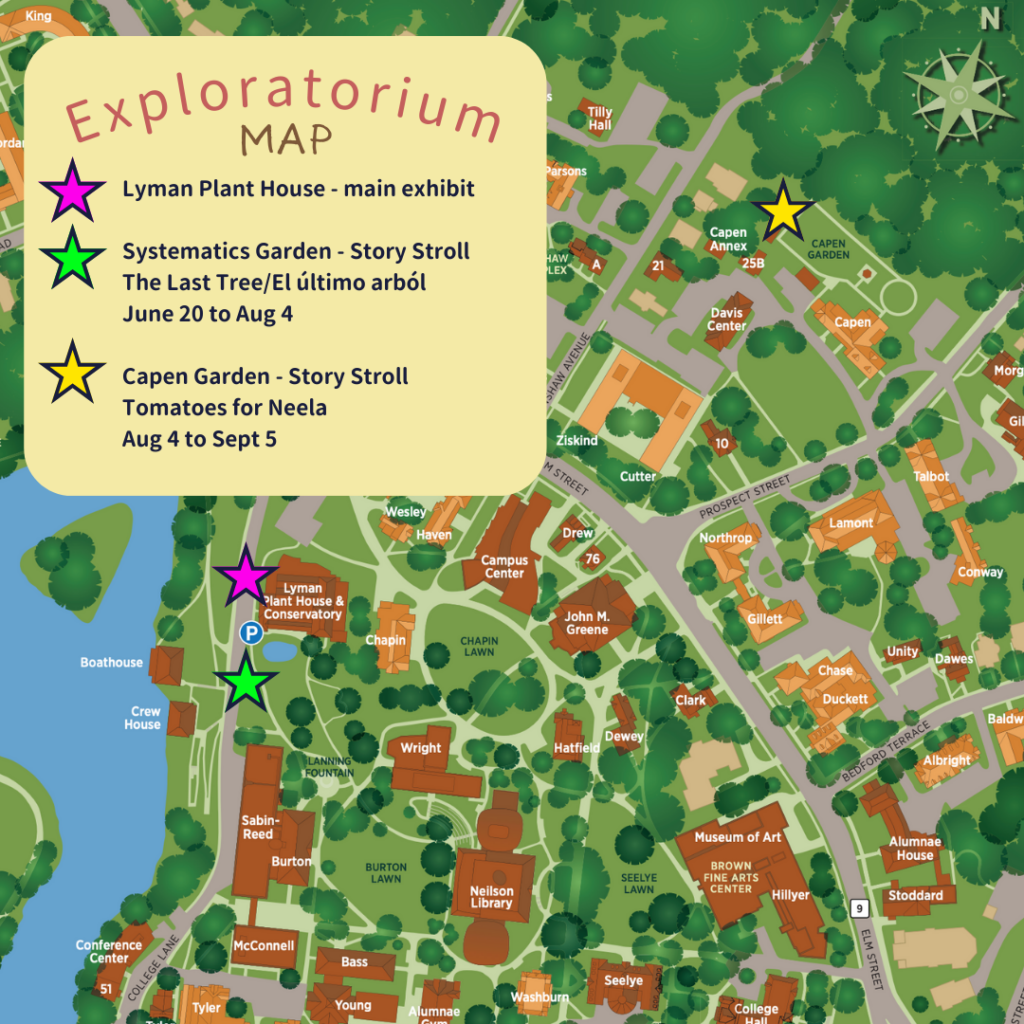 Runs: June 20th – August 4th, 2023