Mutated Growth
At the heart of Jackie Brown's work is a love of materiality, a fascination with living systems, and an ongoing curiosity about what it means to be alive. Oresman Gallery Student Assistant Paige Oliveira interviewed Brown about her relationship to abstraction and the natural world, and the shape her work and practice have taken in response to the pandemic.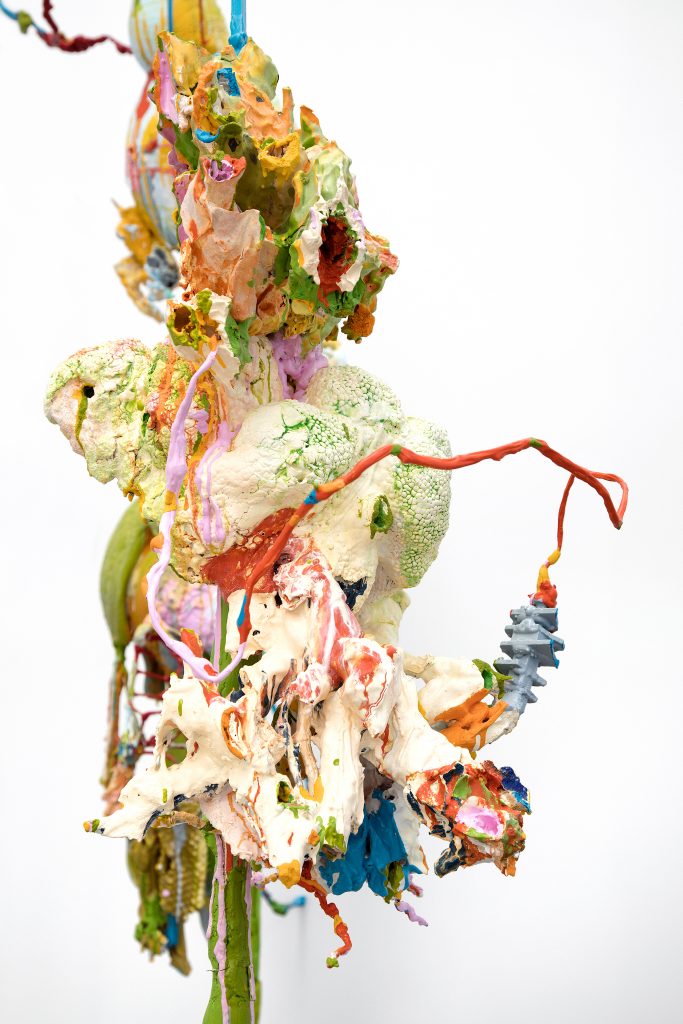 Paige Oliveira: What do you believe is your role as an artist when you interact with the natural world?
Jackie Brown: I see myself as an observer. I always try to slow myself down and pay attention to the subtle shifts around me. Back in the studio, those observations gradually filter into the work and they often become abstracted. This approach allows me to experiment and to explore material possibilities without a preconceived result in mind.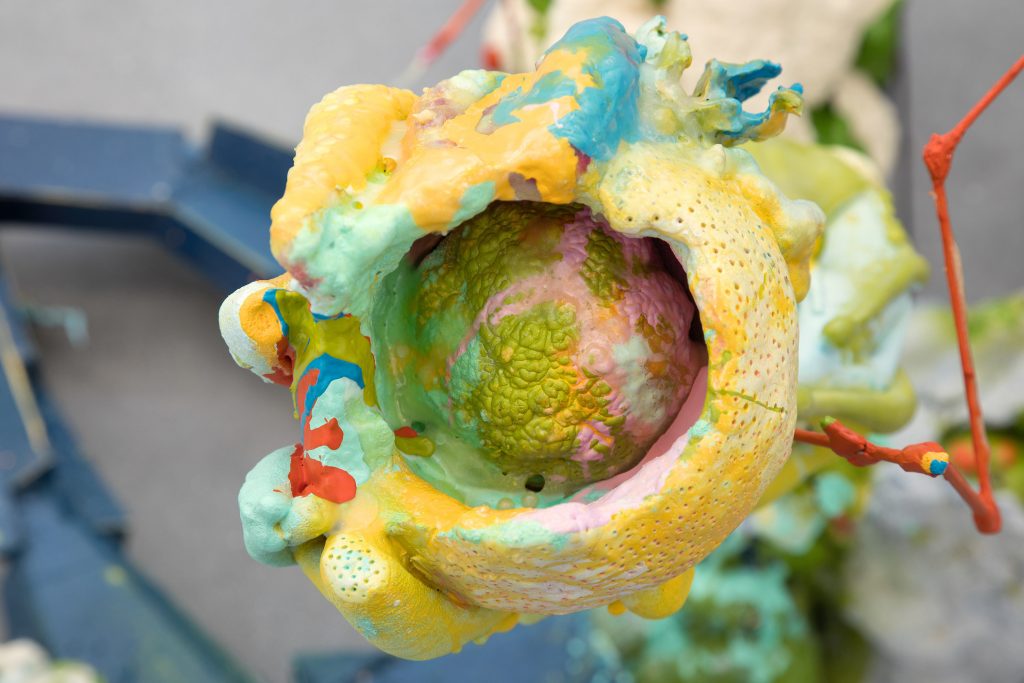 PO: Do you want viewers to use your exhibitions as an opportunity for introspection and/or reflection?
JB: Yes, I always hope the experience allows for reflection and I think abstraction plays a central role in that process. Through abstraction I can develop forms that seem both strange and familiar and there's an element of ambiguity that helps set the stage for questioning the world around us.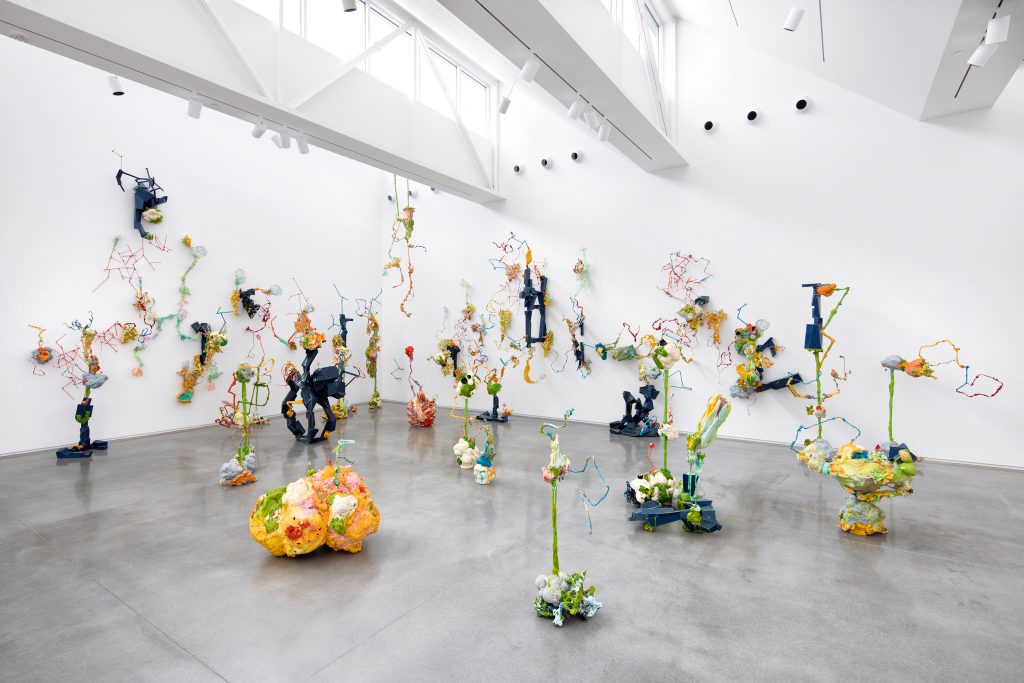 PO: How much is viewership dependent on the physical space for you? What does it mean for you to do a virtual exhibit?
JB: It's always exciting when I can invite people to physically move through and explore an installation in person. That way they can choose where to focus their attention and how they navigate around the forms. That kind of embodied and immersive experience is much more dynamic than viewing the work through static images and it allows the viewer to have their own distinct interaction with the work.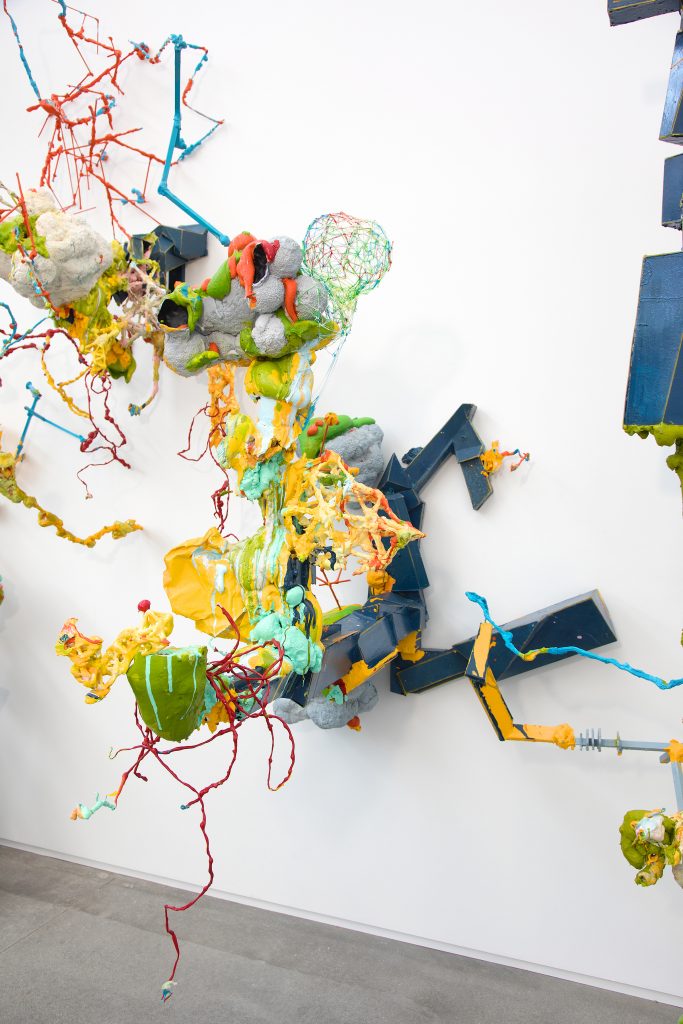 PO: How has your current studio practice been influenced by the effects of the COVID-19 pandemic?
JB: I'm lucky to live in Maine and have a studio where I can continue making art. Recently, I've been 3D printing forms in clay and printing the same object over and over again. I'm especially interested in the glitches that happen during the printing process and the way the results look different every time. Each object starts with a sense of structure and order and then transitions into a chaotic and messy tangle. On some level that rings true in a broader sense for me right now – it's a time when so many of us are trying to find structure and make sense of things but so much has gone haywire and feels off kilter.
View Brown's full artist statement here.
View more of Brown's work at jackiebrownart.com.