People Mountain People Ocean
Jessica Tam creates situation-specific paintings that stem from popular sport and entertainment, and evolve into immersive fictional environments. In her work, Tam uses the wrestling ring as a platform for storytelling and invention of a fantastical arena of serpents, sea creatures, and stormy weather. Her latest paintings use the Chinese phrase "ren shan ren hai," or a "human mountain" and "sea of humanity" to shift the perspective onto the arena's spectators, and imagine the crowd as a torrential force that is potentially powerful in both threatening and uplifting ways.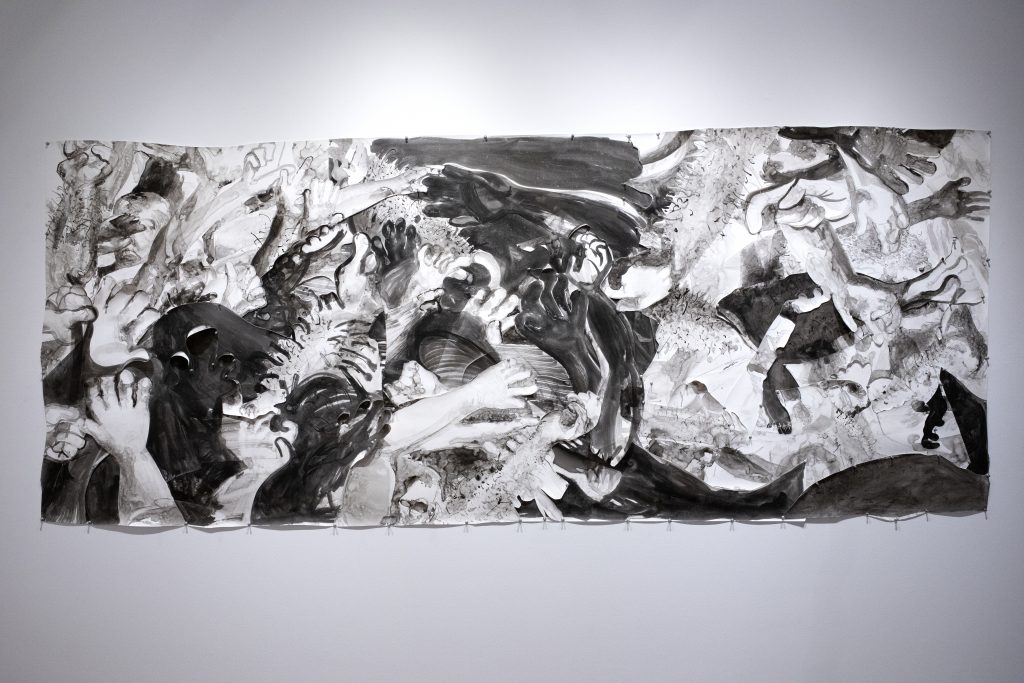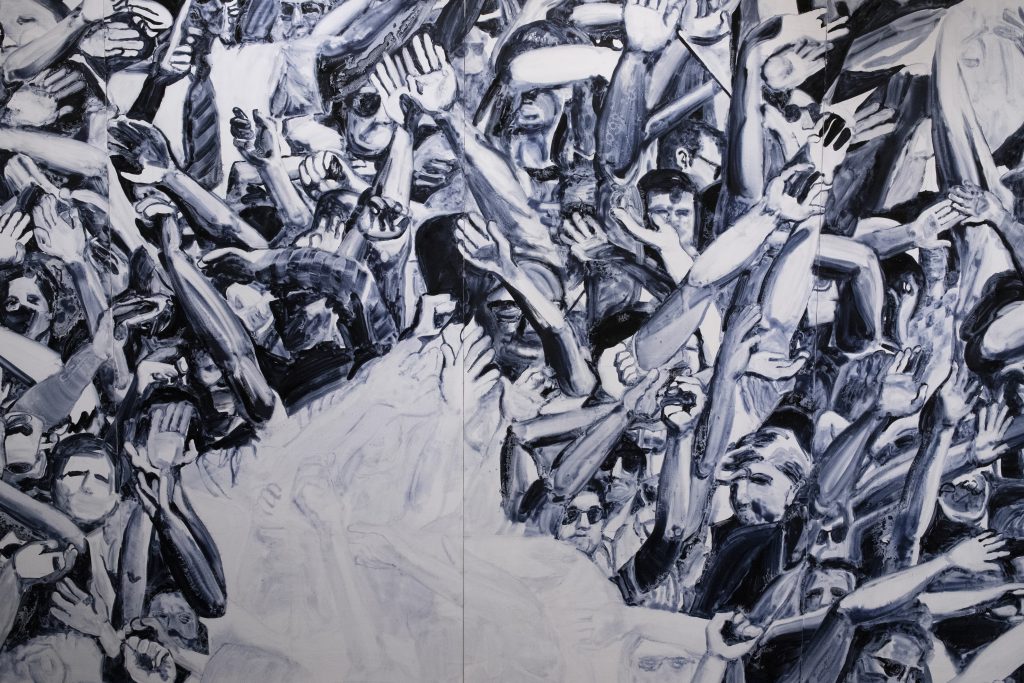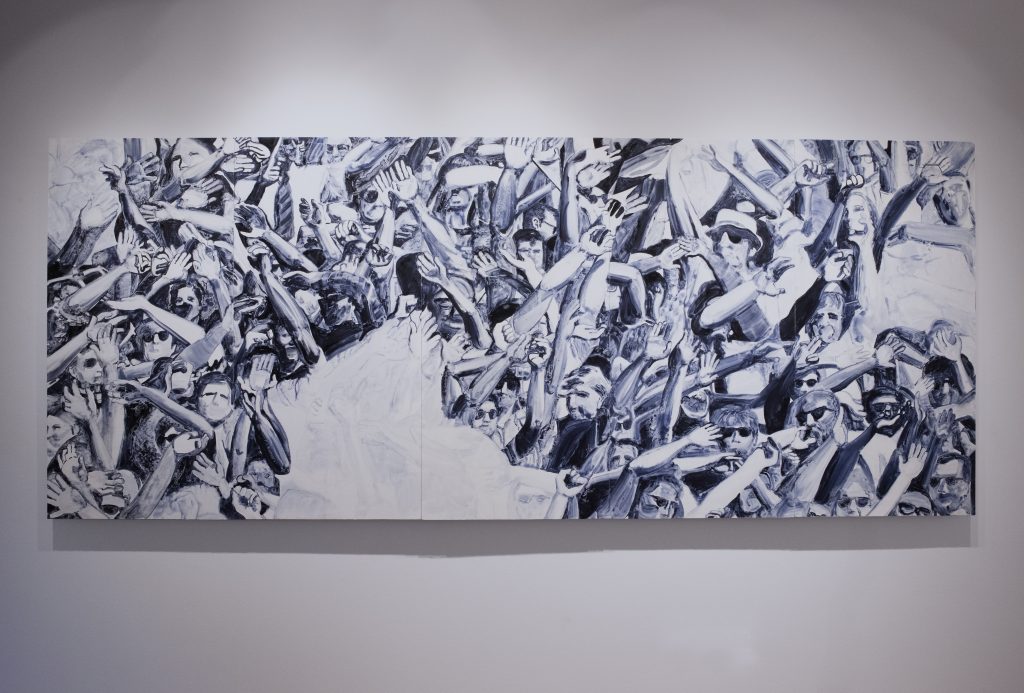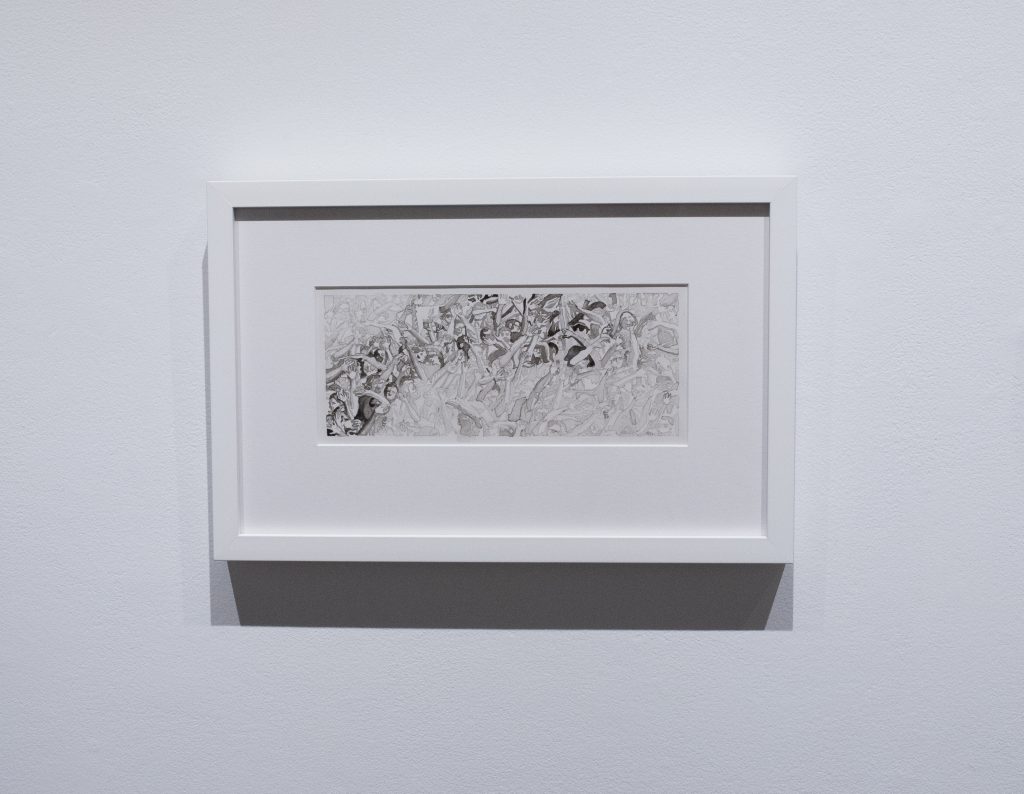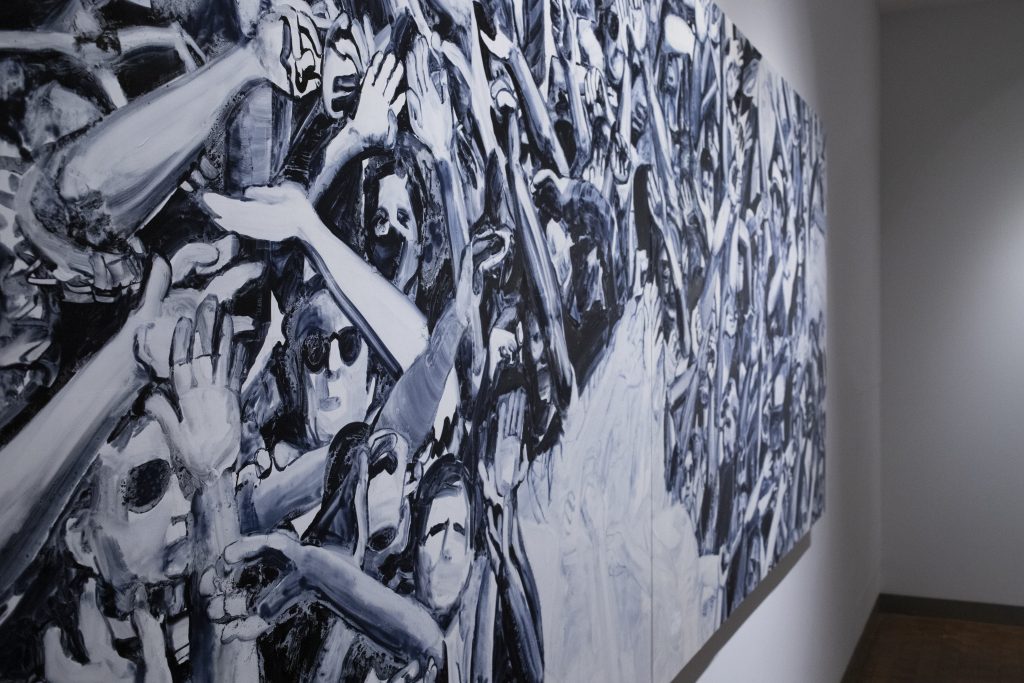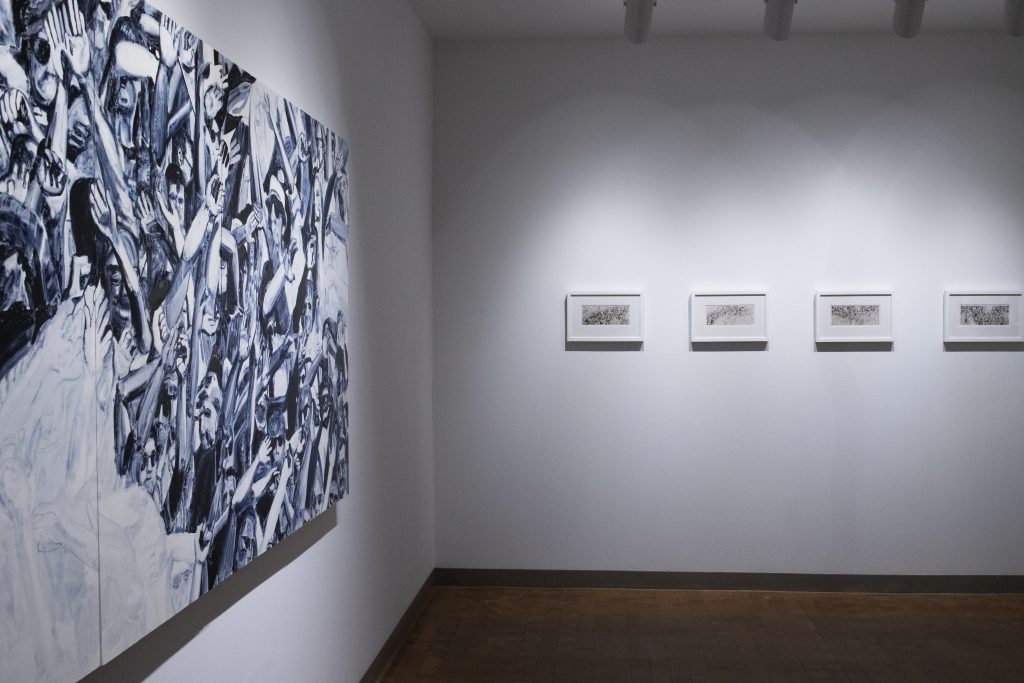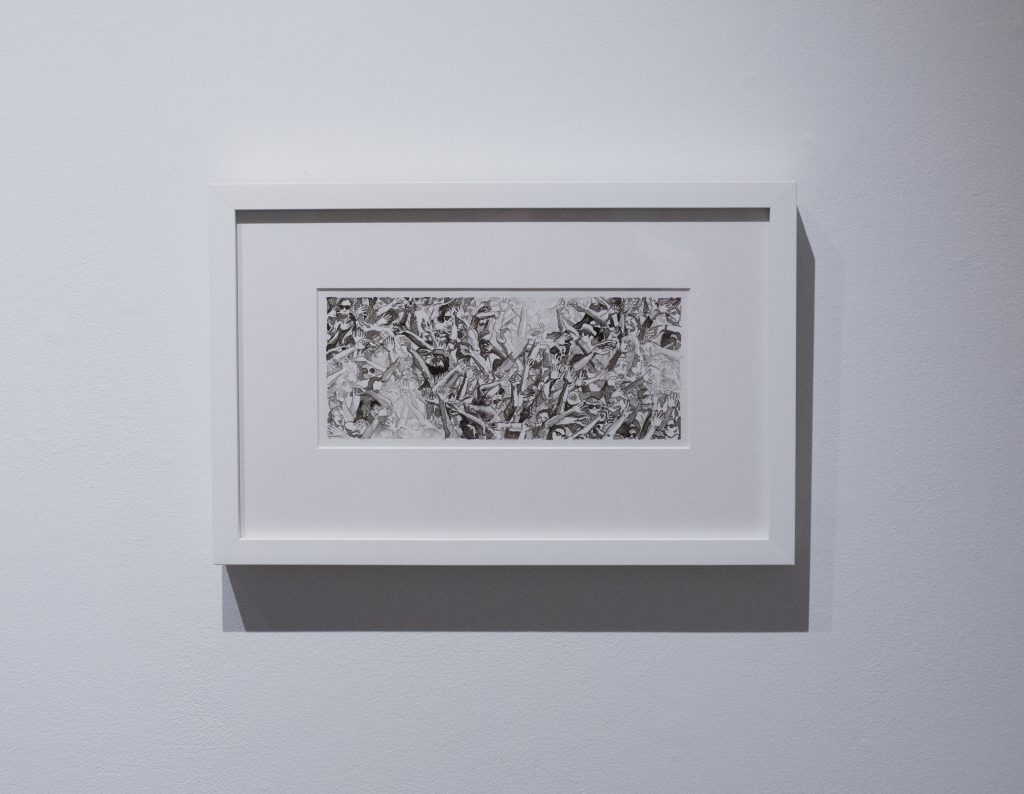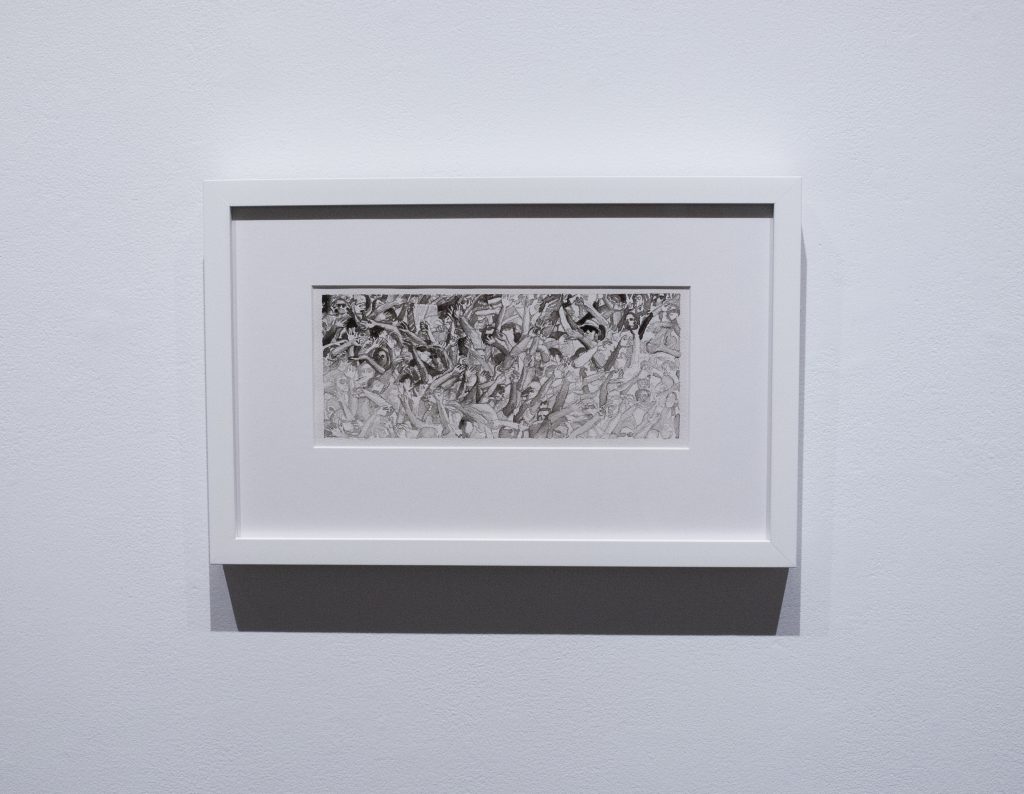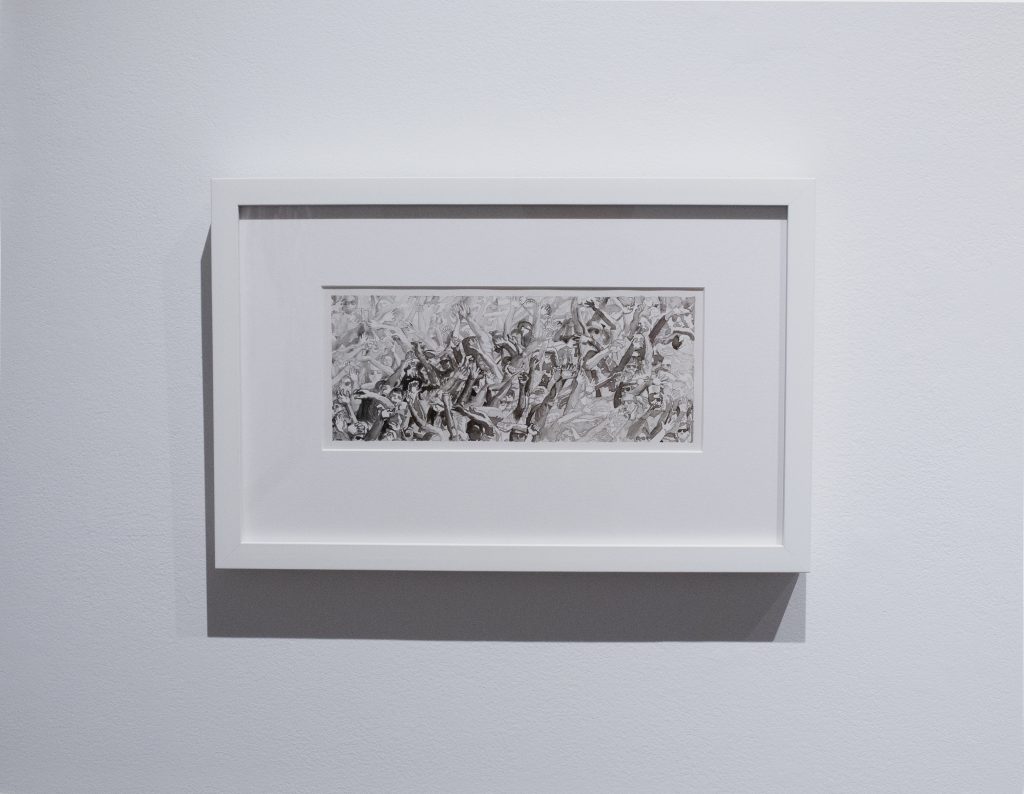 Jessica Tam has exhibited nationally and was recently featured in the AREA CODE Art Fair and The Boston Globe. She has been a recipient of the Walter Feldman Fellowship, the Clowes Fund Fellowship, an NEA Fellowship, and the Al Held Foundation Award at the American Academy in Rome. Tam's work is held in private and museum collections.
View more of Tam's work at  www.jessicajtam.com