The Sexual Minorities Educational Foundation houses the Sexual Minorities Archives, Out Books on Wheels, and the Leslie Feinberg Library.
The Sexual Minorities Archives was originally founded in 1974 as the New Alexandria Lesbian Library for Women. Ben Power Alwin began hosting the collection in his home in 1976, and renamed the collection to the Sexual Minorities Archives in 1992, also expanding the holdings to include the history of all sexual orientation and gender identity minorities through their literature and art. The SMA has moved locations many times and currently lives in Holyoke, MA. The SMEF is currently in the process of trying to purchase the house so that the SMA can finally have a permanent location.
Out Books on Wheels is an LGBTQ+ Lending Library, originally founded by Jean Savarese in 2010 (check that date!!) and moved into the Pink Lady under SMEF in 2017. The collection features a sizable collection of lesbian novels memoirs, and nonfiction, as well as gay men's, trans, intersex, youth books and more! Browse the catalogs here and request a book for porch pickup through this form!
The Leslie Feinberg Library was gifted to the Sexual Minorities Educational Foundation upon Feinberg's death in 2014 by Feinberg and life partner Minnie Bruce Pratt.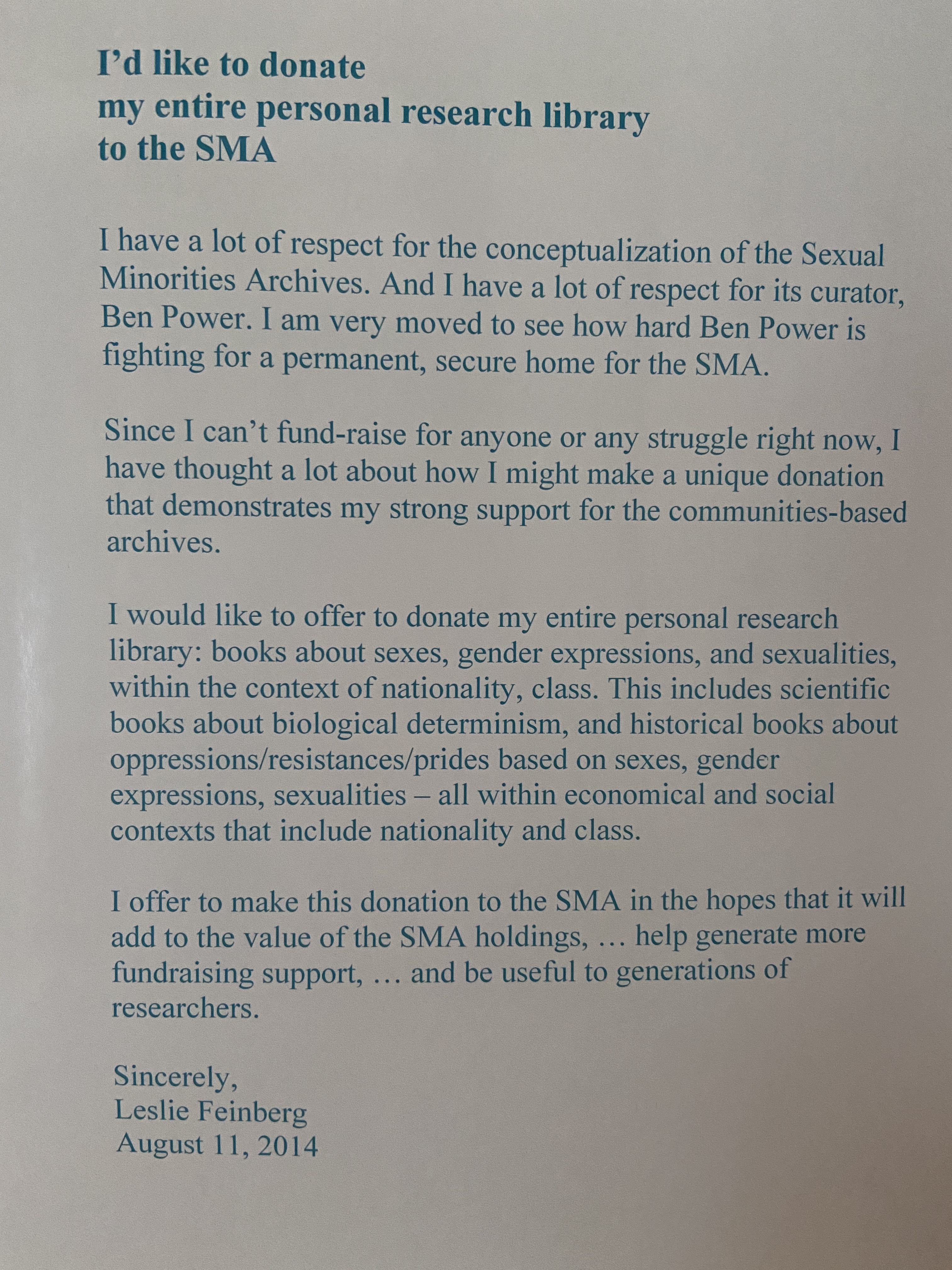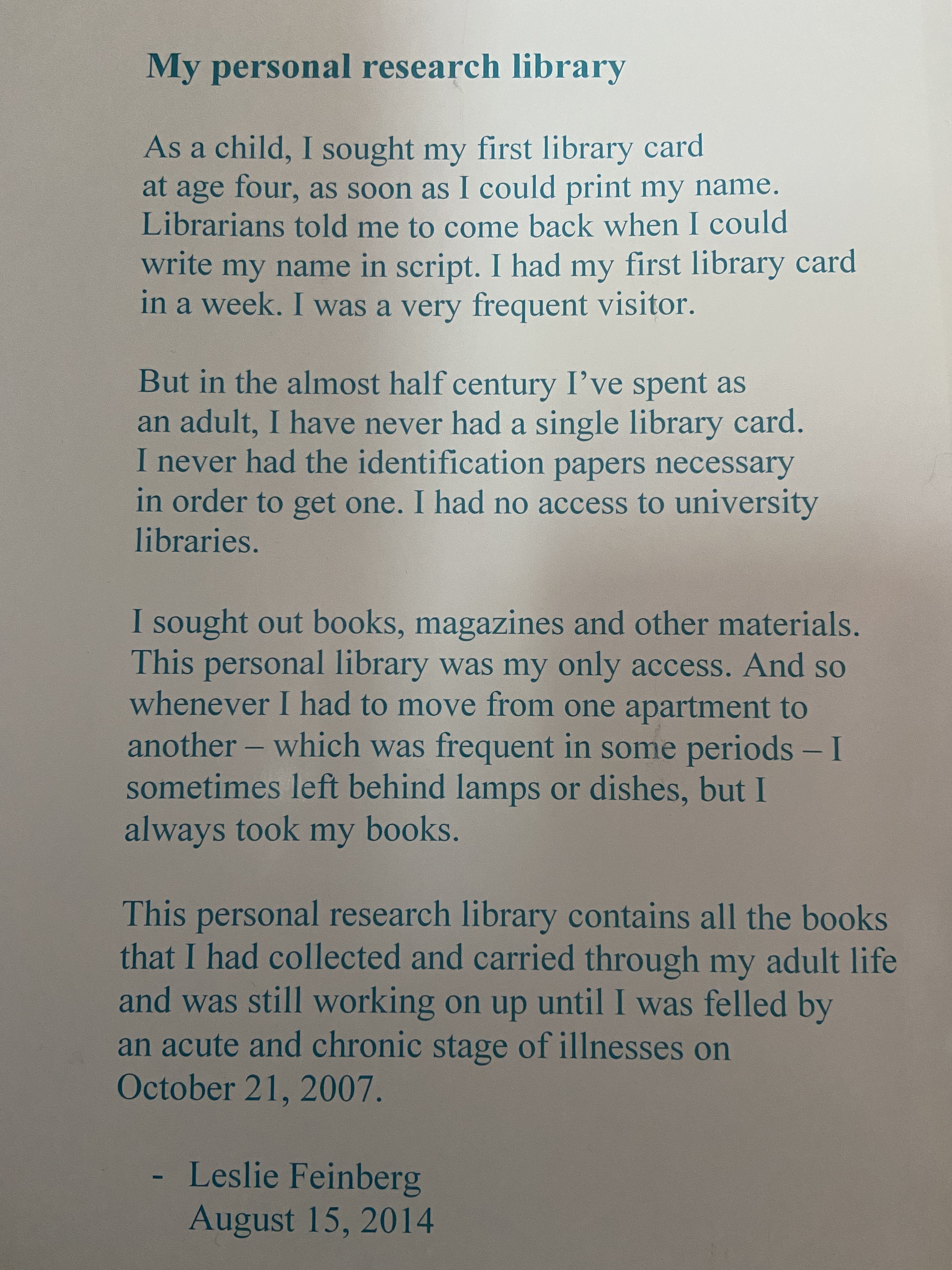 The Leslie Feinberg Library is housed in the Sylvia Rivera Room, honoring the work of both  revolutionary trans activists.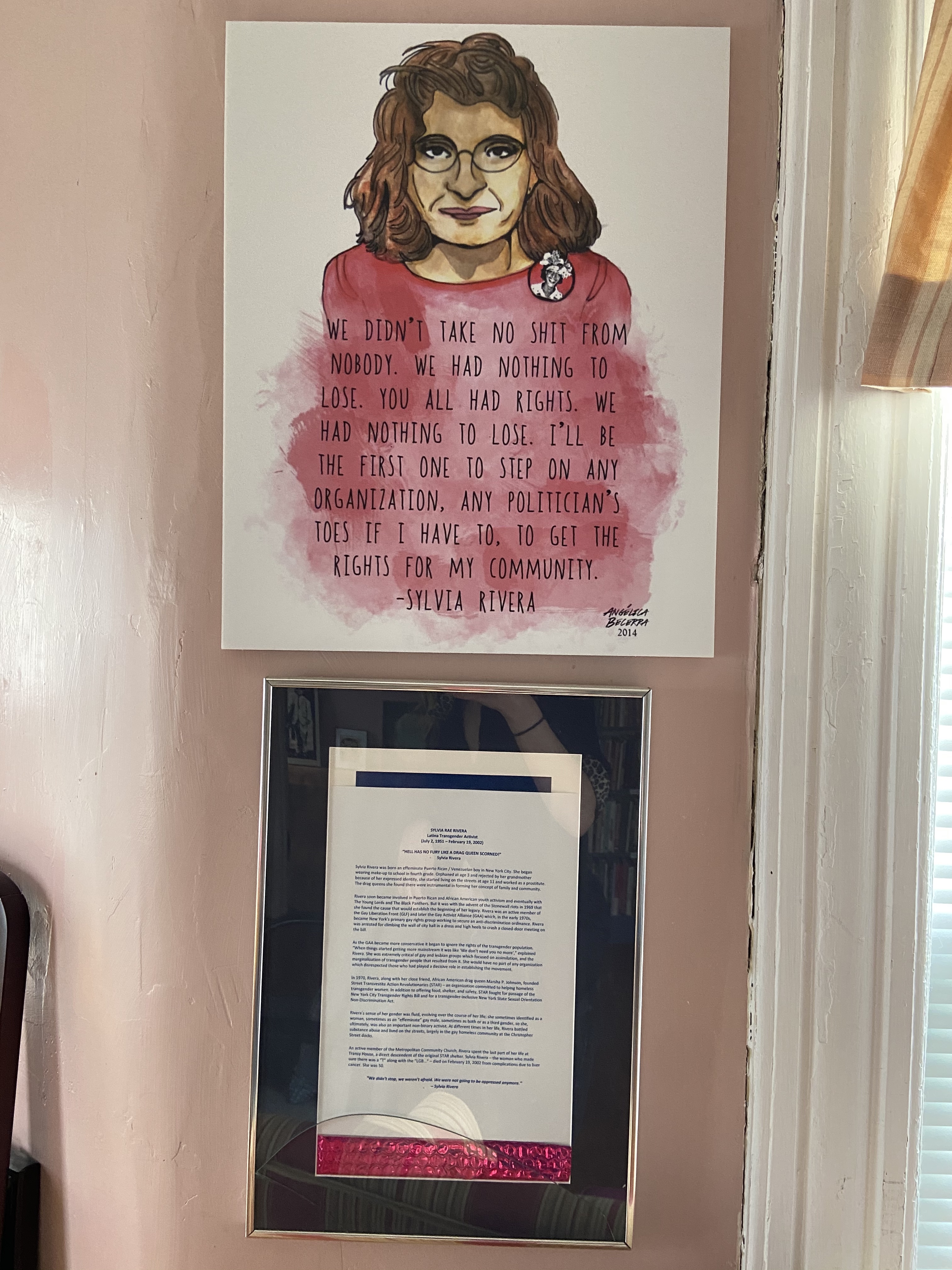 You can view a list of materials in the Leslie Feinberg Library here: https://sexualminoritiesarchives.wordpress.com/the-collections/literature-collection/the-leslie-feinberg-library/