The East Asian Politics Lab provides paid opportunities for Smith College students to conduct research with Dr. Newland on the politics of mainland China and Taiwan. Students have participated in research on local government responsiveness in Taiwan; local officials' use of social media to communicate with citizens; subnational diplomacy between the US, Taiwan, and mainland China;  and patterns of ethnic representation in local government in mainland China. If you are a current Smith student and are interested in getting involved in the lab, please contact Dr. Newland (snewland [AT] smith [DOT] edu). Most lab participants have taken prior courses on East Asian politics and have at least an intermediate Chinese reading level (simplified or traditional characters). The lab is currently funded by a Humanities and Social Sciences Research Lab pilot grant from Smith College.
Current Lab Members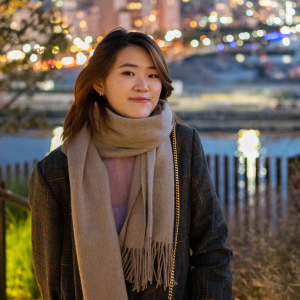 Jiani finds home in Guangzhou, China. She majors in English and Government at Smith College. She sees both subjects as the key to collaboration and creating compelling narratives. At the East Asian Politics Lab, she works on researching paradiplomacy of Taiwan. Jiani is a percussionist and reads in her spare time.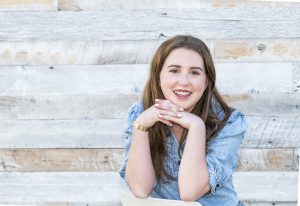 Evelyn is a sophomore STRIDE scholar from Austin, Texas. She is a Government, who is also interested in Spanish, and Economics and plans to attend law school after graduation, possibly pursuing international law and diplomacy. When not working in the lab, she enjoys drinking tea, reading books, and listening to classical music.
Annabel Stattelman-Scanlan: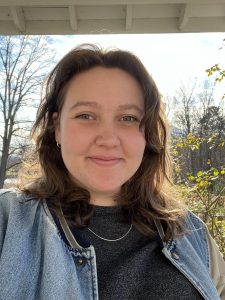 Annabel is a senior at Smith College from Madison, Wisconsin. In addition to majoring in Comparative Politics, she is pursuing a minor in Economics and an Environmental Concentration in Sustainable Urban Development. She first became interested in East Asian politics after taking a class with Dr. Newland and is currently learning Mandarin.
Eugenia Yuan: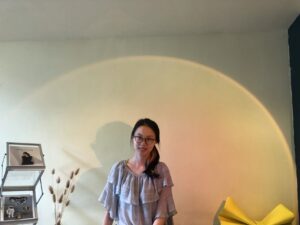 Eugenia is a senior at Smith College majoring in Comparative World Literature and concentrating in translation studies. She is also learning French. Outside of the lab, she enjoys reading, cooking, listening to canto-pop and exploring the Pioneer Valley by pvta.
Su Than Thar Nyi: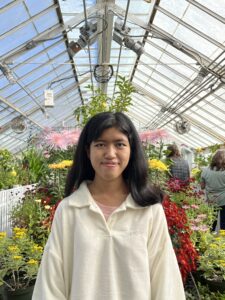 Su Than Thar Nyi(Grace) calls Burma home, and majors in Government and Statistical and Data Sciences at Smith. Through her academics and research, she hopes to further her interest in international relations and diplomacy in Asia. In her own time, she likes reading, and listening to Burmese audiobooks and podcasts.
Former Lab Members
Clare Haas, class of 2025
Nicole Teo, class of 2024J
Jinghan Wang, class of 2024
Emma Bennett, class of 2022
Emily Paule, class of 2022
Florian Liu, class of 2023
Denielle Amparado, class of 2023
Courtney Lo, class of 2022
Jacqueline Centeno, class of 2022