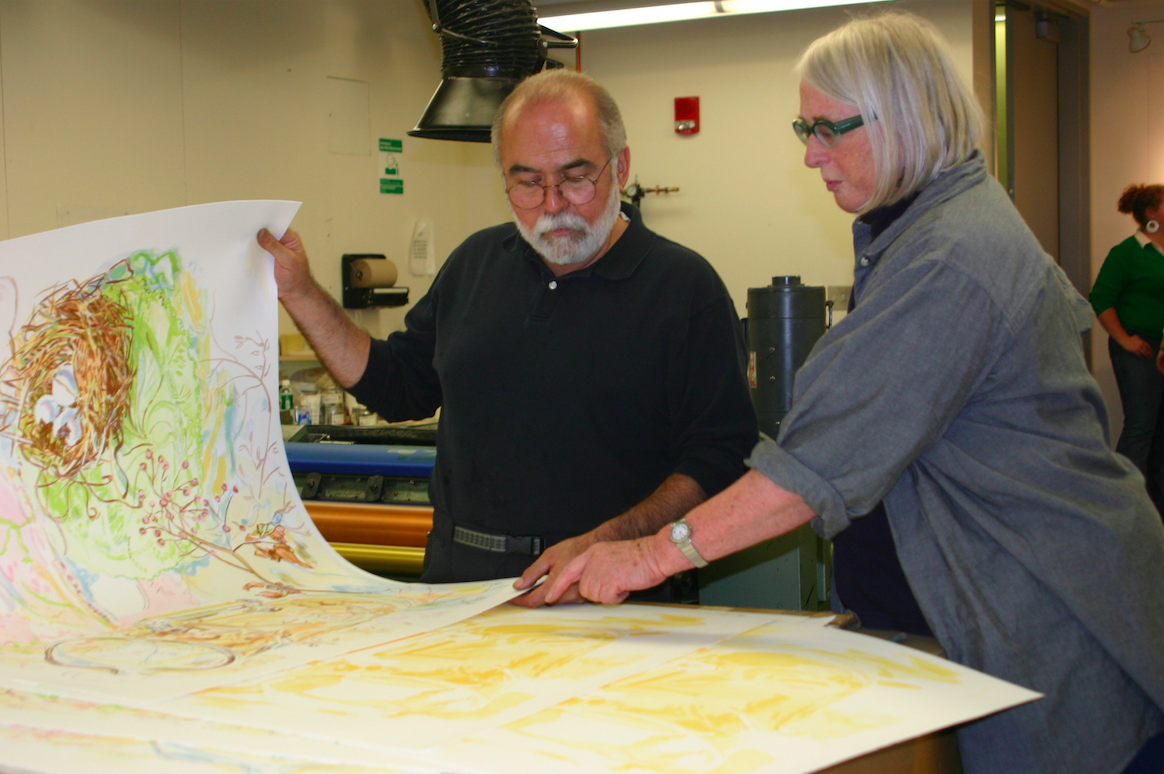 The Smith College Print Workshop  is an annual program that brings prominent visual artists and master printers to the studio classroom to collaborate on a limited-edition print.
The primary goal of the workshop is to expose students and the general public to the creative process of a wide variety of nationally-known artists, as well as to the complex give-and-take between artist and master printer. In addition to observing the development of a print over the course of several days, students are given an invaluable opportunity to gain experience by assisting with the making of a print.
A limited number of prints from each workshop are made available for sale. Proceeds from these sales fund the endowment for future workshops to continue this vital educational opportunity for Smith students and the community. Click here to view prints available for sale or to purchase them from the Smith College Museum of Art's online store.
---
PRINTS FOR SALE FROM THE DEPARTMENT OF ART:
Artwork and Price List
For further details or information on purchasing a print, please contact
Justin Thomas, Shop Manager, Smith College Museum of Art: jwthomas@smith.edu or (413) 585-2779.