Welcome to Hayes Valley, San Francisco. What happened to this neighborhood, once known as part of the Harlem of the West and now referred to as "San Francisco's shopping haven"?1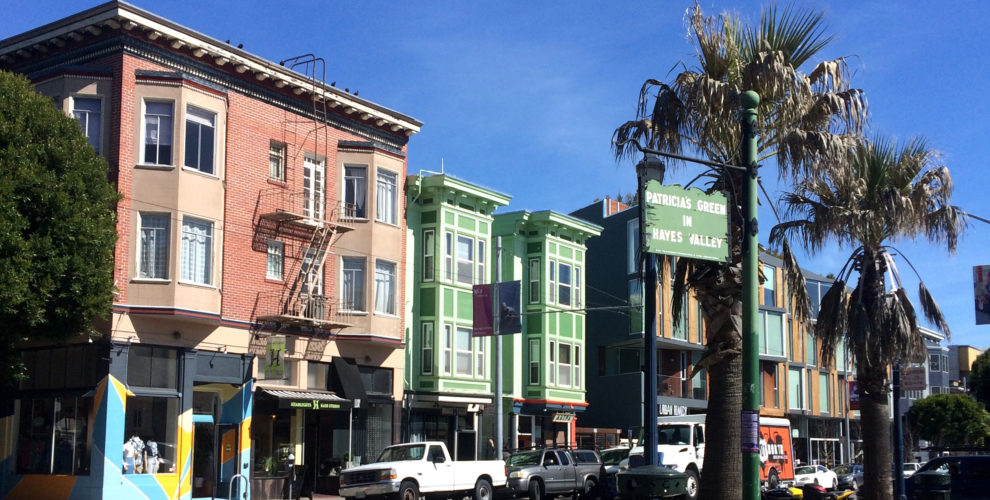 On this site, we will take a deep dive into the neighborhood's history, touching on themes that stretch far beyond San Francisco. I have long believed in the power of archives to combat the encouraged amnesia of gentrification. I invite you to click through the tabs above to view a variety of sources, from excerpts of oral histories with residents to business records, that function as different angles of inquiry and reveal varied narratives. I encourage you to begin with Neighborhood History and move around how you please from there.
As you explore the site, consider the following questions:
What gaps in collective memory can municipal records and census data fill?
What gaps do they widen? 
Where do stories of gentrification begin and end?
If you feel motivated, feel free to share your own experiences of neighborhood change from where you have lived under the Share Your Story tab.
About This Project
This website was created by Ruby Spies for the Archives Capstone course at Smith College, taught by Kelly Anderson. Tracy Tien, a Spatial Data Specialist at Smith's Spatial Analysis Lab, helped immensely with the creation of the maps under the Business Turnover & Census Data tab. Thank you to Kelly, Tracy, tech extraordinaires Travis Grandy and Becca Keyel, and my wonderful cohort for their support and encouragement throughout this project. Thank you, also, to Myrtell Bass-Kuma and Madeline Behrens-Brigham for their trust, time, and stories.
Gail Goldberg and Chloe Saraceni, "Guide to Hayes Valley: San Francisco's Haven for Shoppers, Foodies + Bon Vivants," 7×7 Bay Area (7×7 Bay Area, November 17, 2021), https://www.7×7.com/hayes-valley-san-francisco-guide-2450988297.html. ↩