Alex Webb graduated from Campus School in 2008. She received her Bachelor's degree in environmental studies from Juniata College in Huntingdon, PA. She now is an environmental educator and plans on continuing to travel while educating and learning about wildlife in the country. Her nature photography has earned multiple publications and awards, including: Shaver's Creek Environmental Center Photo of the Day; Best of College & High School Photography 2018 Honorable Mention; Pennsylvania Amphibian & Reptile Survey Photography Contest Winner; Wildlife Photo of the Day; and Juniata College Calendar Art Contest Winner. Below, she shares how her time at Campus School informs and inspires her outdoor educational work with young people: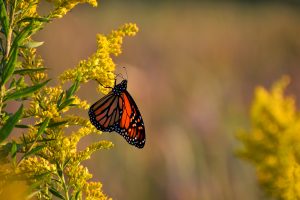 When I was in 6th grade at the Smith College Campus School, everyone was excited to go to Nature's classroom, an outdoor education program where students and teachers stayed for a week. To me, it felt like a break from school. It was a week-long field trip where I got to bunk with my classmates and learn about nature in its finest setting– outside! For someone who was on the quieter side as a kid, some aspects of Nature's Classroom seemed daunting; team building, talent shows, and presentations weren't activities that I ever looked forward to. However, the week showed me that even the things I found the most difficult could be fun.
Now, 11 years later, as an environmental educator, I realize how invaluable these kinds of activities are for children's growth. One of the things that I do as an environmental education intern at Shaver's Creek Environmental Center in Pennsylvania, is teach at Outdoor School, which is very similar to the experiences that I had as a student at Nature's Classroom. I teach lessons about the environment that correspond to schools' curricula and Pennsylvania state standards. I work with students of all ages, exploring such topics as how trees change throughout their lives; living, nonliving, and decomposing things; habitats; forest ecosystems (and ecosystems as a whole); and watersheds. I teach students about the important connections between the natural world and their well-being, and that they can use their voices to stand up for the things that are important to them. As someone who was always afraid to speak up in elementary school, I now know how important it is to use your voice to advocate for the things that you care about. I am so glad to facilitate this aspect of the program, especially for those students who are shy like I was.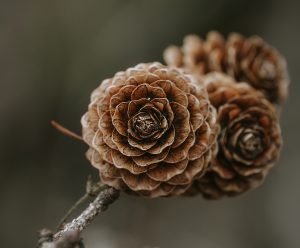 As time goes on, my memories of Nature's Classroom have started to blend together, but some details have stuck with me: Striving for zero food waste in the dining hall, learning how long plastics take to break down, and seeing what can be harvested from the earth, are all experiences that I still think back to. Instead of feeling so young that I couldn't do anything, the staff at Nature's Classroom believed that my classmates and I could be seeds of change. They taught me that I can make a difference. I have started telling my students at Outdoor School the same thing– that they can make a difference– and helping them brainstorm what they can do for the environment at their schools and in their communities. Some children have suggested hanging bat boxes at their school, cleaning up trash when they see it, and telling others about what they have learned at Outdoor School.
Along with Outdoor School, I get to care for animals, take photos, write blogs, and plan major festivals. Within all of these jobs, I get to share stories in different ways, connecting people to nature. Looking back at my early experiences at the Campus School, and my time at Nature's Classroom, I can see how it set down the building blocks for me to learn to become a voice for change.
Written by Alex Webb, edited by Brittany Collins