Current Events
Cromwell Day — November 2nd, 2023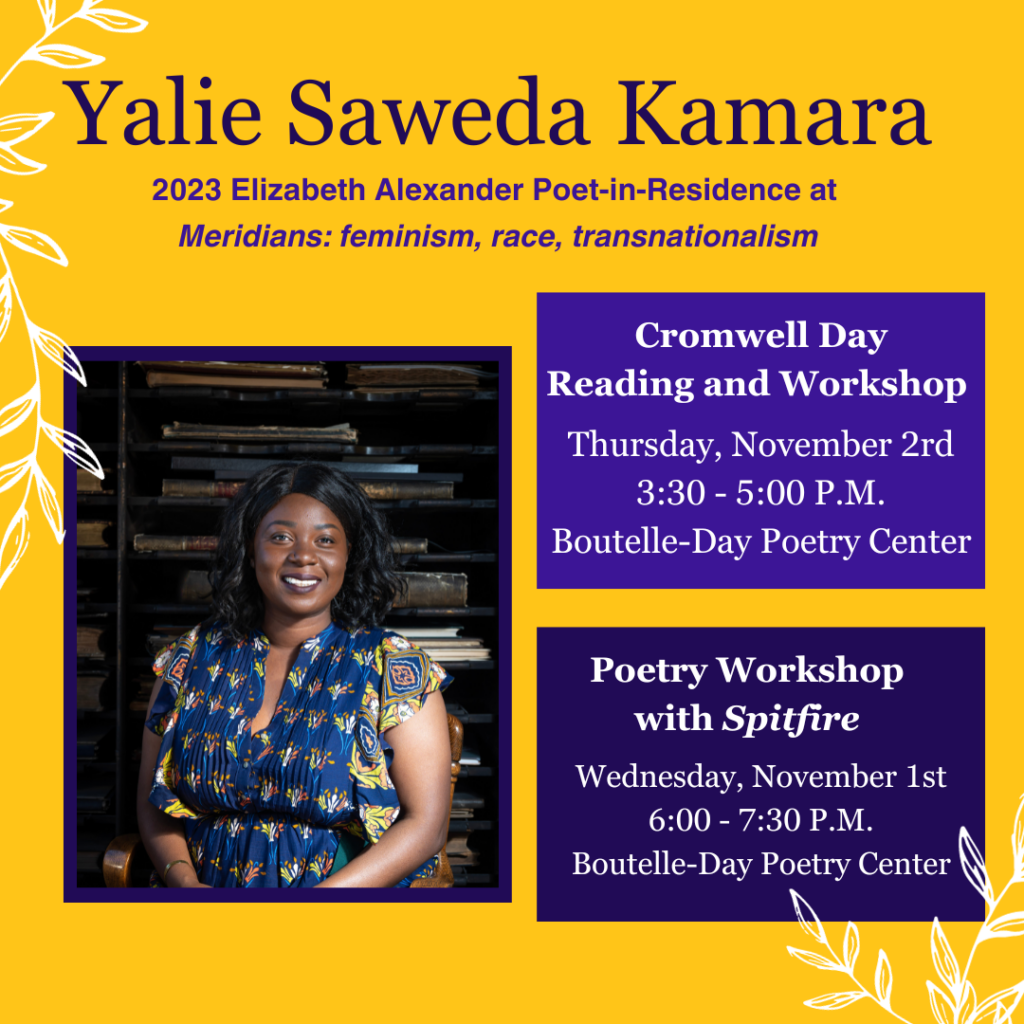 November 1st from 6:30-7:30 p.m in the Boutelle-Day Poetry Center for a Poetry Workshop in collaboration with Spitfire
Cromwell Day – November 2nd, 2023 from 3:30-5:30 p.m in the Boutelle-Day Poetry Center for a Reading and Workshop hosted by Yalie Saweda Kamara
Past Events
Meridians at Smith College Family Weekend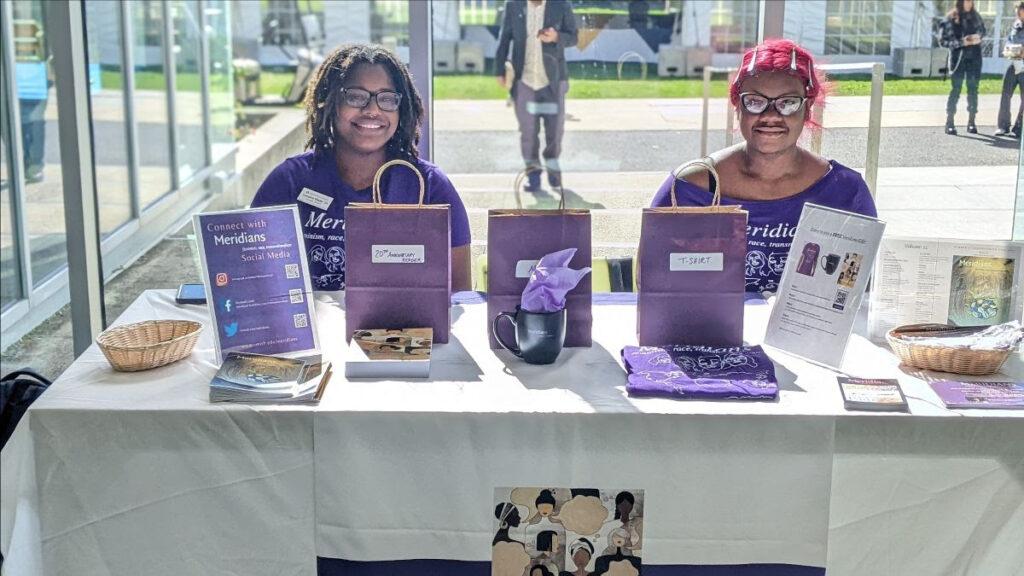 Meridians Open House — September 2023
On September 14th, 2023, we had Meridians Open House Celebration! Our new location is at 22 Green Street on Smith College's campus. Smith College President Sarah Willie-LeBreton as well as Meridians Editor Emerita and author Paula J. Giddings joined us in celebrating our new space.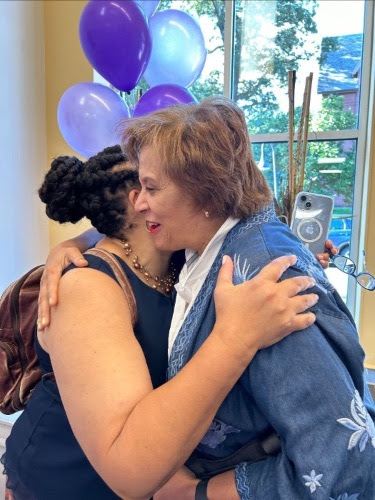 Meridians at First-Year Orientation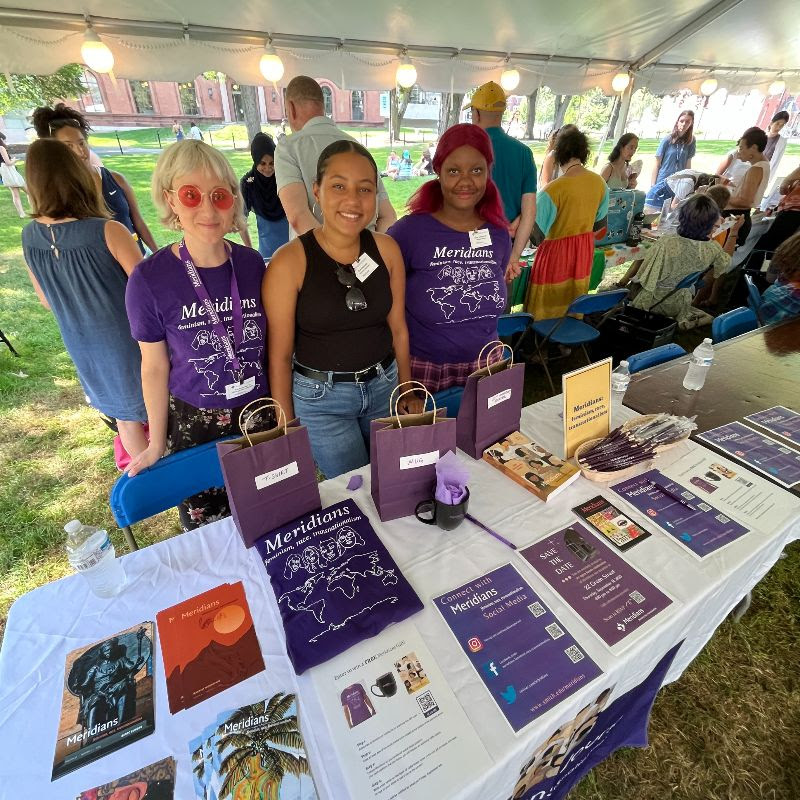 Meridians Editorial Office Manager Ally Einbinder '10, Editorial Assistant Eliana Mercedes, and Quigley Fellowship Intern Saturn Johnson '25 got the chance to meet many new Smithies at the Resource Fair on Seelye Lawn on September 6, 2023.
The Meridians Project: 23 Years of Supporting Feminist Women of Color Knowledge Production — May 2023
A virtual conversation, led by Meridans Editor, Ginetta E.B. Candelario '90, about the importance of showcasing cutting-edge work at the intersection of race, gender, and ethnicity, featuring the 2023 Paula J. Giddings Best Essay Award and Elizabeth Alexander Creative Writing winners. Check out there works in the links provided below:
Paula J. Giddings Best Essay Awardees
Elizabeth Alexander Creative Writing Awardees
EACWA Poetry Winner, Yalie Kamara, "American Beech, " Forthcoming in Vol 22, No. 1
EACWA Prose Winner, Cece Roth-Eagle, "Mes del Viento/Month of Wind," Forthcoming in Vol 23, No. 1
Cece Roth Eagle '23 "Month of Wind/Mes del viento" Reading –April 2023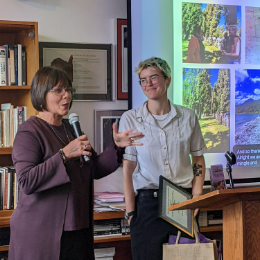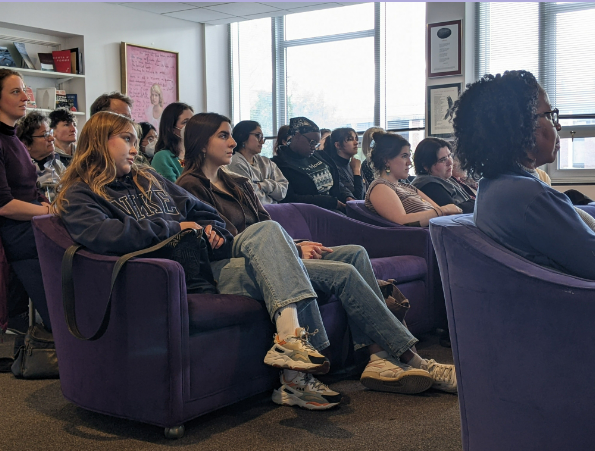 April 19, Meridians hosted an author reading for graduating senior Cece Roth-Eagle '23, Prose Winner of the Elizabeth Alexander Creative Writing Award for Prose.
Cece read segments from her award-winning creative nonfiction essay, "Month of Wind/Mes del viento: The Mapuche lof Kinxikew Through the Perspective of Their First Female Longko," which will be published in Volume 23, No. 1.
Volume 21 Celebration – December 2022
A virtual celebration featuring a panel of contributors from both Volume 21 issues:
20th Anniversary Celebration
April 29, April 30, May 1, 2021
Day One
Day Two
Day Three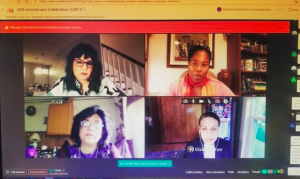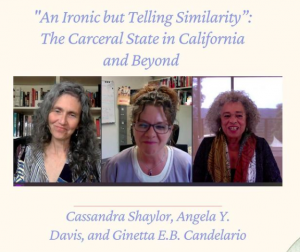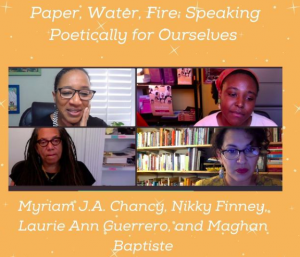 View all videos from the 20th Anniversary Celebration on the Meridians Journal YouTube Page
Volume 19 Celebration – November 2020
A virtual celebration featuring a panel of contributors from both Volume 19 issues: