1. Meridians 20.2 Transnational Feminist Approaches to Anti-Muslim Racism Celebration & Counter-Hegemonic Commemoration  (September 10, 2021 at 3:00pm EDT)
Please join us in an online celebration of Meridians issue 20.2 – Transnational Feminist Approaches to Anti-Muslim Racism – in conversation with the authors. Register
Here
! Please register by Sept. 9 at 3pm for the zoom link. We ask that you please don't share the zoom link publicly, thanks.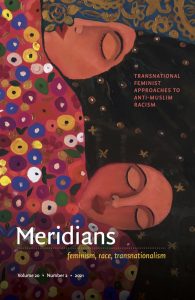 2. 20th Anniversary Celebration (April 29, April 30, May 1)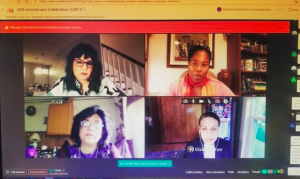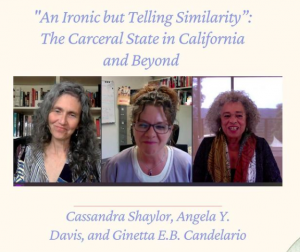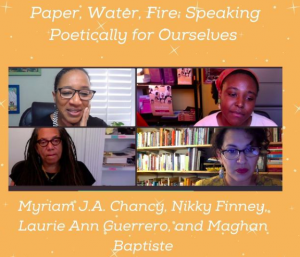 3. Elizabeth Alexander Creative Writing Award Celebration (March 24, 2021 at 4:30pm EST)
Meridians is happy to be celebrating our 3 Elizabeth Alexander Creative Writing Award winners from 2020 and 2021: Gwendolyn Wallace (Prose '21), Nancy Kang (Poetry '20) and Adrienne Perry (Prose '20). The winners will read from their pieces and we will hear from our Creative Writing Advisory Board on how each piece was chosen as a winner!
Register Here!
4. Meridians Volume 19 Event (November 2020)
Please take note that the event date has been changed to Thursday, November 19, 2020, from 4 to 5:30pm EST. This lovely virtual event will feature all of Volume 19's contributors for a discussion of their work and the work of Meridians.