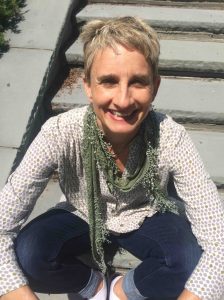 The Reverend Matilda Rose Cantwell has assumed the position of Director of Religious & Spiritual Life and College Chaplain at Smith College. She served as the interim director at the Center for Religious and Spiritual Life for the last year and as the senior fellow for interfaith initiatives for three years prior to that.
Matilda has demonstrated an ability to work closely with various religious and non-religious student organizations on campus, faculty, staff, and community partners; and especially enjoys both her collective and one-on-one conversations with students. She holds a bachelor's degree in religious studies from Lewis and Clark College, a master's degree from Smith College School for Social Work, and a master of divinity from Yale Divinity School. She is an ordained minister in the United Church of Christ.
Matilda is particularly passionate about cultivating faith opportunities for students and possesses a keen interest in the intersectionality of faith and activism. She fosters contemplative practice as a tool for self-development and continual growth. After undergoing a national search we believe Matilda demonstrates the fortitude and understanding of how to effectively support Smith students and will create an expanded vision for the Center. She is a critical thinker and astute collaborator. Matilda plans to continue to build sustainable partnerships that encourage innovation, social change and inclusion. Please join me in congratulating Matilda on her well-deserved appointment.