Community members of the Pioneer Valley and students from the five colleges gathered for a Mercy House church-wide event on Saturday, September 23. Over 50 people showed up to Park Hill Orchard in Easthampton to apple pick, take pictures, and enjoy the beautiful sunny weather.
Mercy House is a contemporary Christian church in Amherst, located in between the UMass and Amherst College campuses. Mercy House was started in 1999 in cooperation with the Baptist Convention of New England and has grown from a gathering of people at the Lord Jeffery Inn to a community of Christians that fill two services every Sunday, 9:15am and 11:15am. Mercy House is dedicated to creating a space for people to find  the Christian through Jesus and experience God through loving community. For more information on Mercy House and other local churches, please visit the Center for Religious and Spiritual Life website.
A few Smith students attended the event also, including Sunnie Ning, a Senior Biochemistry major and Government Minor. Sunnie has been attending Mercy House since her first year at Smith and commented, "it was really great to catch up with church members and enjoy the nature." In addition to attending church events like this one, she has been active in serving within the church as well as connecting other Smithies to Mercy House. Sunnie was baptized in the spring of 2015 and became an official Mercy House member thereafter. At Smith, Sunnie has also been involved with the Smith Christian Fellowship since her first year and has served in various leadership capacitates from organizing a Bible study on the book of Romans to sending out weekly emails to the SCF community.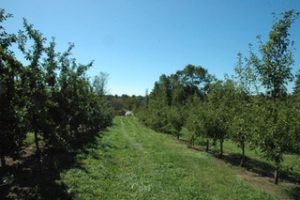 Another five-college student, Taylor Palazzi, also attended the event on Saturday. Taylor has also been attending Mercy House for a number of years and was active in the Cru campus ministry during her time as a UMass undergraduate. As a resident of Easthampton and graduate student at UMass, Taylor had the opportunity to connect with her church community right in her own backyard. She explained, "I came to get to know more people, to support the church, and enjoy the sunshine."