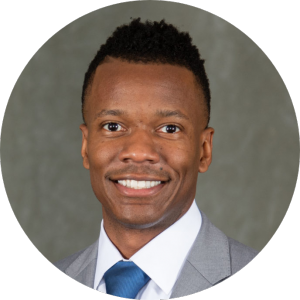 The 2021 winner of the Paula J. Giddings Best Article Award was granted to Robert J. Patterson, whose piece, "Between Protest and Politics: Black Lives Matter Movement(s) for Black Lives," was selected from Volume 19 Issue 2.
Robert J. Patterson is a Professor of African American Studies and served as the inaugural chair of the Department of African American Studies at Georgetown University (2016-2019). He is the author of Destructive Desires: Rhythm and Blues Culture and the Politics of Racial Equality (Rutgers University Press, 2019) and Exodus Politics: Civil Rights and Leadership in African American Literature and Culture (UVA Press, 2013), co-editor of The Psychic Hold of Slavery: Legacies in American Expressive Culture (Rutgers University Press, 2016), and editor of the forthcoming Black Cultural Production After Civil Rights (University of Illinois Press, Fall 2019). Currently, he is working on a book titled Black Equity, Black Equality: Reparation and Black Communities.
.
Read more about Dr. Patterson here.
2021 Honorable Mention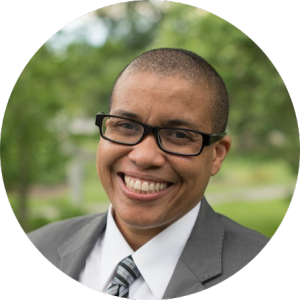 The 2021 Honorable Mention for the Paula J. Giddings Best Article Award was granted to Leigh-Anne Francis, whose piece, "Playing the "Lady Sambo": Poor Black Women's Legal Strategies in the Post-Civil War South's Civil Courts"  was selected from Volume 19 Issue 2.
Dr. Francis is an associate professor with a dual appointment in the departments of African and African American Studies and Women and Gender Studies at TCNJ. Leigh-Anne holds a Ph.D. in United States and African American History, an M.A. in U.S. and World History, and a B.F.A. in Painting and Illustration. Her unpublished book manuscript, "Bad Girls: Race, Crime, and Punishment in New York State, 1893—1916," analyzes the intersections of gender, race and class by exploring crime and punishment, labor and community, through the lens of black women's experiences while offering comparisons with imprisoned native-born and European immigrant white women. As a Rutgers graduate student, she was a volunteer instructor at Mountainvew Youth Correctional Facility for Men in New Jersey. When she is not teaching or researching, she enjoys spending time with her sons, Rustin and Langston.