Located in Colombia, Biblioteca de Mujeres Negras highlights books and literature by Black women.
One recent book they highlighted was "Dios es negra. Feminismo negro de cada día" by Mary Lucía Hurtado Martínez. In their post, they highlighted not only the author's book but also the author's background:
"Mary Lucía Hurtado Martínez, is a pedagogue and knowledge manager for social action. She has worked in positions of direction, coordination and management of social and educational development programs, from the inclusive approach to ethnic, cultural and social diversity targeting Afro-Colombian population and population with functional diversity in Colombia. She is also a graduate in Education Sciences from the Santiago de Cali University, specialist in State Management of the ESAP Senior School of Public Administration and has a Master's degree in Management and Management of Social Welfare and Social Service from the University of Alcalá de Henares."
"Mary Lucía Hurtado Martínez, es una pedagoga y gestora de conocimiento para la acción social. Ha trabajado en cargos de dirección, coordinación y gestión de programas de desarrollo social y educativo, desde el enfoque inclusivo de la diversidad étnica, cultural y social dirigidos a población afrocolombiana y a población con diversidad funcional en Colombia. Es también licenciada en Ciencias de la Educación de la Universidad Santiago de Cali, es especialista en Dirección del Estado de la Escuela Superior de Administración Pública ESAP y tiene una Maestría en Dirección y Gestión de Bienestar Social y Servicio Social de la Universidad de Alcalá de Henares. #MaryLucíaHurtadoMartínez en la #BibliotecadeMujeresNegras"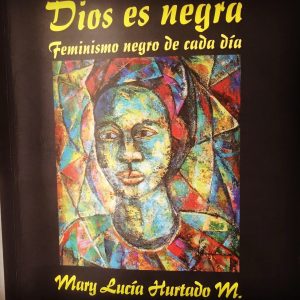 Check out their Facebook!
Check out their Instagram!